Chevronshop – #1 For Chevron Kits
Easy-to-fit kits, designed for hundreds of vehicle models
With over 15 years of expertise in manufacturing and supplying Chapter 8 compliant Chevron Kits and High-Visibility Graphics, Chevronshop stands as a trusted leader in the industry catering to highway users, fleet operators, and emergency services alike.
When 3M wanted to demonstrate their latest prismatic material, they chose Chevronshop to create and apply the livery.
Be Seen, Be Safe
We are the leading supplier of Chapter 8 vinyl vehicle livery design kits and specialist materials across the UK.
We are also the market leader in the supply of high visibility livery and markings to the emergency services and other highway users.
We work closely with specialist vehicle converters and a wide range of other highway users who have a need to be visible on Britain's busy road network.
Since 2006 we have developed a reputation for quality, innovation and customer support over many years of working in partnership with the growing needs of essential highway users, fleets and emergency services.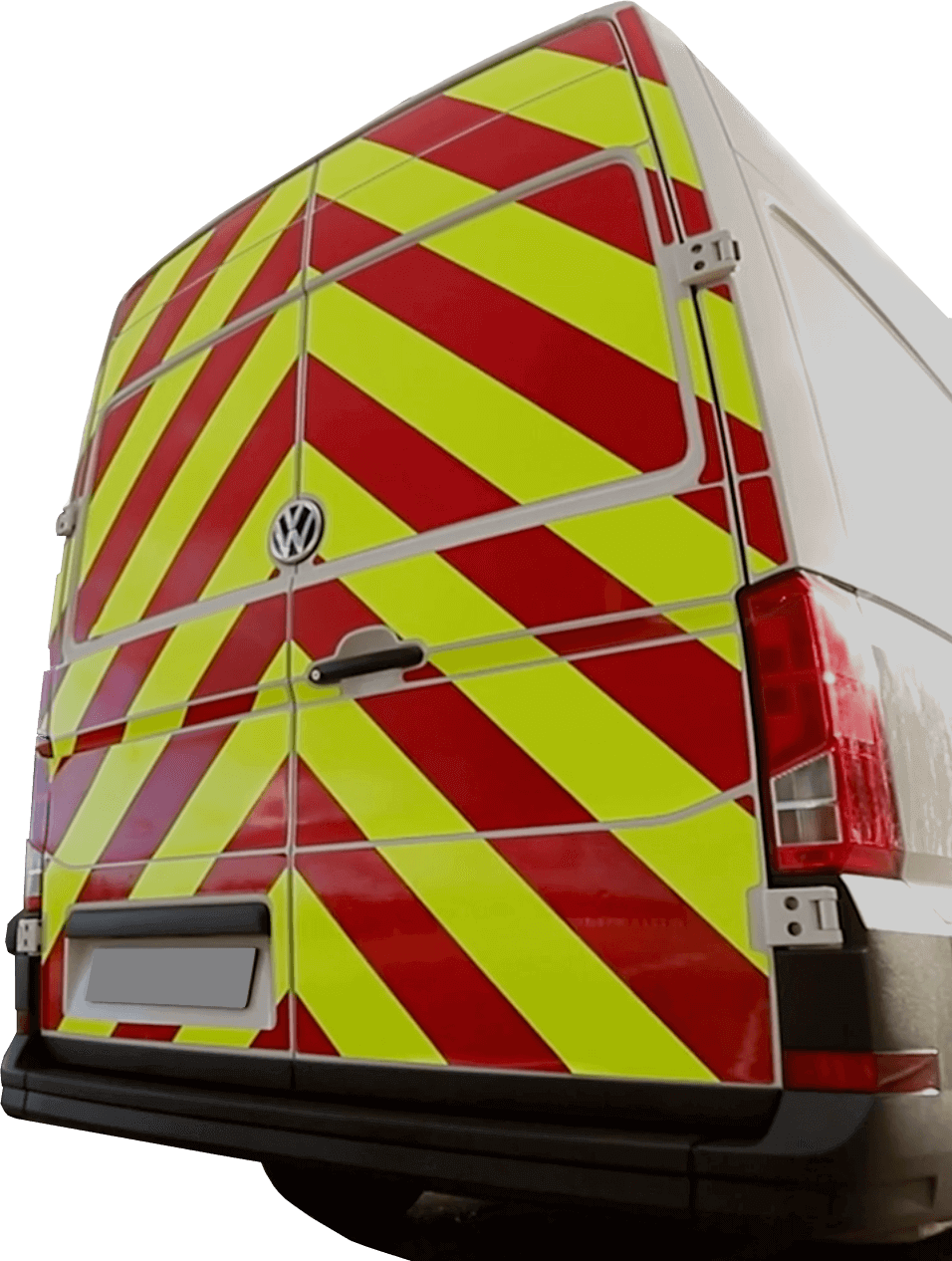 Worldwide
We can manufacture and deliver our kits worldwide, if you are based outside of the UK please contact us for our delivery options.
Secure Payment
Purchase securely online today or if you have questions our team are ready to take you call and can advise on all of our products.
Fast Delivery
Our kits are all manufactured by us in our specialist facility and will be delivered directly to you as soon as they are ready.
Ongoing Support
We have many years of experience in the industry working with and supplying the emergency services and can assist and advise you before, during and after you take delivery of products.
Part of the Bluelite Group of companies